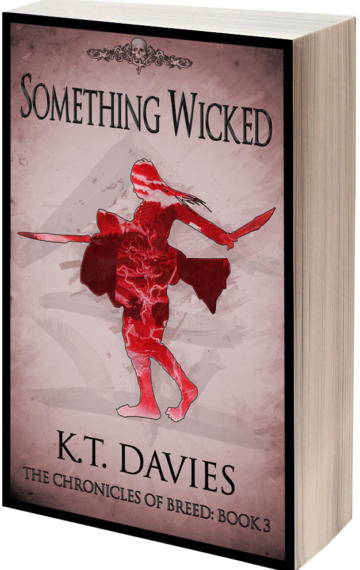 Publisher:

Scimitar Media

Available in:

Kindle, Paperback, Audiobook

Published:

July 8, 2018
Amazon US
Amazon UK
Amazon Where You Are
Miserable after the loss of (another) friend, and alone in a strange, new world, Breed is taken prisoner by a gang of undead thugs.
Stripped of power, Breed is used as a bait dog in an arena where the only reward for surviving is the chance to die another day.
Breed must remember how to fight like a Guild Blade, free those bound to the arena, stop a child sacrifice, and protect the world from a ruthless Mage Lord who will do anything to save herself from the wrath of the godlike Annurashi.
And that's just for openers.
Out of time and out of friends, the sixty-year-old, half-human half-thoasa is set on a path either to destruction or salvation in a last, desperate battle against sorcerers, gods, and demons.
Meanwhile, Fate is about to play its final hand and drag Breed into a plan that has been seven hundred years in the making. But then they do say, vengeance is a dish best served cold.